UCSF LARC RODENT PROGRAM: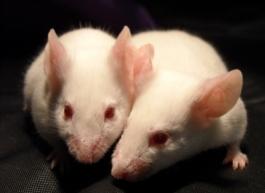 The rodent program at UCSF is varied in terms of academic disciplines, types of scientific investigations, geographic distribution of facilities, and physical structure of facilities. The research personnel at UCSF come from diverse backgrounds and levels of experience.
LARC consists of a wide range of animal care staff including experienced veterinarians, nurse, animal health technicians and enrichment personnel. Animal health technicians are available during normal business hours, typically from 7:30 a.m. to 6 p.m., and provide some limited coverage on weekends and holidays to assist with the care of your research animals.  Husbandry services are provided every day and are responsible for all day to day maintenance of the animal colonies.